Grandes Titulos de 2010: Yakuza 3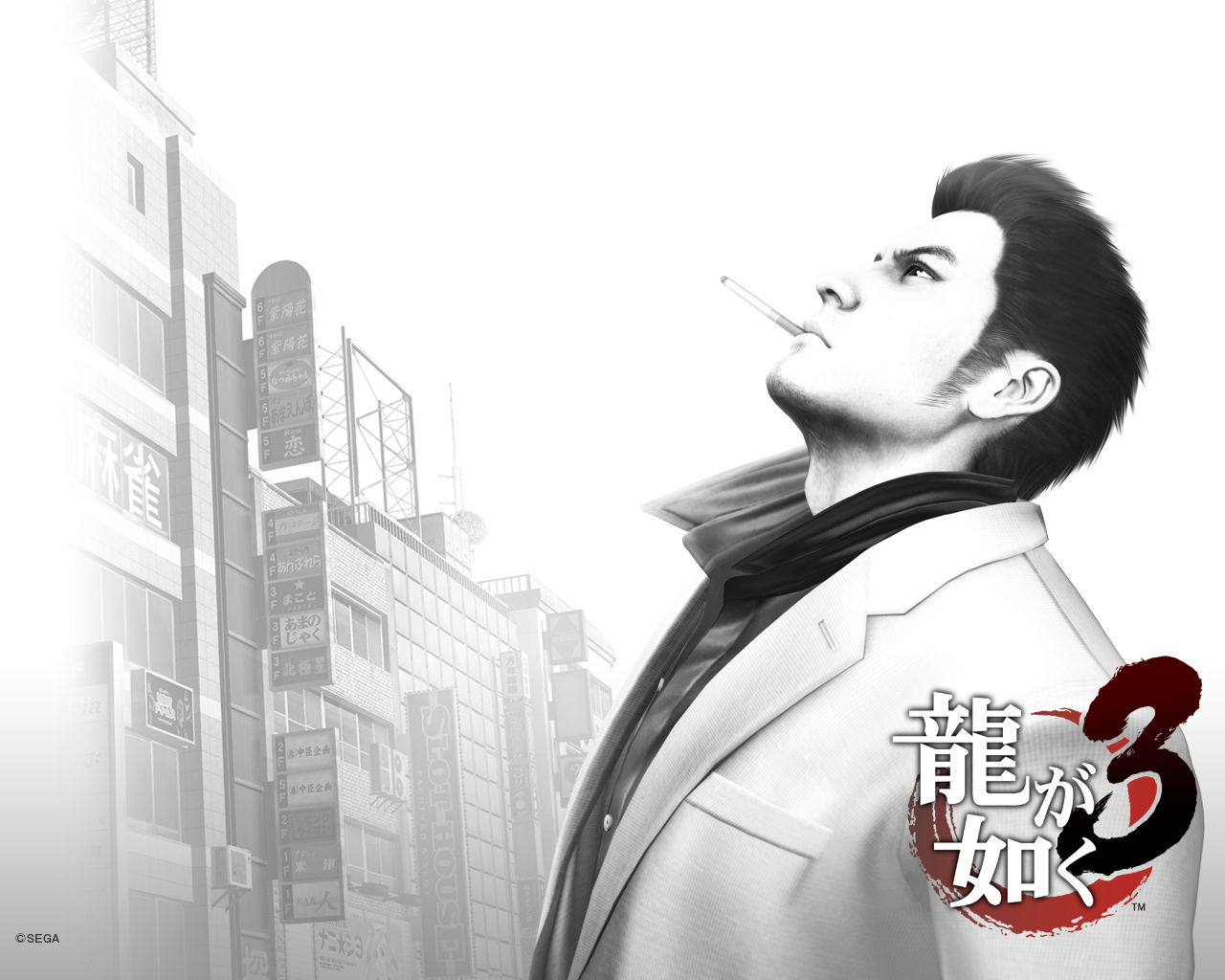 Na verdade o jogo saiu em 2009 no japão mas  só ganhou versão americana em 2010 então vou concideralo como um game de 2010.
O Game é a sequencia de  Yakuza 2("a vá é mesmo?!") já que Yakuza: Kenzan!(só ganhou ver japonesa por enquanto) é um prequel que se passa antes do primeiro jogo.
A história de yakuza 3 se passa logo depois dos acontecimentos do 2. O jogo retorna a Kamiyacho(uma versão fictícia de Kabukich o distrito da luz vermelha de  Tokyo ), o cenário do primeiro jogo e do segundo(junto com as novas areas), e mais uma vez Kazuma Kiryué o personagem principal.Assim comoYakuza 2 adicionou uma area  localizada em Osaka .Em Yakuza 3,  será na área de Okinawa.o nome do lugar é Ryukyugai(tambem fictício mas com muitas locações reais como o Mercado Publico de Makishi ).Tentarei resumir o enredo sem spoilers dos 2 jogos anteriores: Kazuma esta nas ilhas Ryukyu , Okinawa cuidando do orfanato onde cresceu. este esta nas terras de  Shigeru Nakahara, o chefe do clan de yakuzas do local ,conhecidos como a familia Ryudo(琉道一家). Nakahara  esta sobre pressão do governo para vender a terra a qual esta planeada para virar resort a beira mar. Quando seu amigo spoiler,antigo Chairman of the Tojo Clan,é envolvido numa tentativa de assassinato, Kiryu mais uma vez se ve envolvido em uma serie de situações dificieis  e tem que lutar para proteger seu novo santuário. O jogo conta com uma história dramática e muita ação e certos elementos de Rpg  como o ganhar experiência para aumentar o level do personagem. bom é isso ai, dêem uma olhada nos videos para terem uma melhor ideia de como é o jogo que vai deis dos mini games nas boates a muita pancadaria hehe.
Yakuza 3 foi lançado exclivamente para PS3  e pode ser adquirido na Uz Games por 229,90 reais
O jogo conta com alguns DLC(conteúdo diponivel para Download) e novos modos de jogo
Battle For Survival: Enfrente todos os chefes de Yakuza 3 como Kazuma (antes conhecido "Survival Battle" in the Japanese version).
All-Star Tournament: 7 character tournament (save com game completo requerido para a cessar o conteudot).
All-Star Tag Tournament: 8 team tournament (save com game completo requerido para a cessar o conteúdo).
(Spoiler)Haruka's Request: Essa serie única de missões e desafios ira mandar Kazuma em, uma tarefa de exploração pelo inteiro mundo de Yakuza 3,jogando mini games e entretendo  Haruka (save com game completo requerido para acessar  o conteúdo).
Critica Internacional:
IGN:         8.5(Escolha dos Editores)
Eurogamer 8/10
Famitsu    38/40
1UP.com   A-
Premios:2009 Japan Game Awards:
Premio por Exelencia
(Divisão de Games do Ano)
Filme:
Like a Dragon: Prologue : antes dos acontecimentos do primeiro jogo
Like a Dragon : adaptação em filme do primeiro jogo